brand, identity, & reputation-shaping consultancy
healthcare
Assisted Living, Medical Practices, Rehab, & Skilled Nursing | Advertising, Banners, Charity Events, Community, Contests, Copywriting, Event Planning, Event T-Shirts, Fundraisers, Fishing & Golf Tournaments, Handouts, Admissions Packets, Holiday &
Welcome Greetings, News Pitching, News Releases, Photography, Radio and TV Ads, Scripting, Signage, Story Positioning, Video Production, and Websites.
TECHNOLOGY
Hardware and Software - Analyst Relations, Competitor Announcement Collaboration, International Launches, Strategic and Tactical Marketing Plans, Multiple-Media Presentations, Press, Radio, and TV News Conferences and Releases, Speechwriting, Trade Show PR, Media Relations, Direct Mail, Packaging, Promotion, Messaging, Copywriting, Logos, Collateral, Data Sheets, Maps, Product Comparison and Testing Management, Product Awards Leadership, Technical Editor and Editor-in-Chief of Newsstand and Controlled Circulation Technology Magazines, Contributing Editor to Technology and Show Daily Publications, Contributing Editor and Case Study Writer for Oracle at Work, and Contributing Editor of Que Publishing's Using Windows 95. .
industrial
Construction & Fabrication | Omnichannel Advertising, Archival Services, Branded Apparel, Banners, Calendars, Portfolio Booklets, Fully-Contextual Content, Branded Resumes, Briefings, Fundraising, Handouts, IDs, Licensing, Logos, Maps, Media Interest, Industrial Photography, Pins, Fully-Branded Bid Packages, Presentations, Promotion, Rack Cards, Radio and TV Spots, Newsletters, Community Events, Signage, Speeches, Sponsorship, & Trade Show Booths.
BUSINESS IDENTITY
Analyst Meetings, Awards, Branded Apparel, Branding, Brand Promises, Brochures, Community, Copywriting, Display Advertising, Flipping Books, HTML 5 Content, Logos, Maps, Memberships, Naming, Pins, Presentations, Press Tours, Rack Cards, Reputations, Resumes, Sales Models, Signage, Speeches, Strategic Messaging, TV and Radio Commercials, Wall Calendars, and Websites.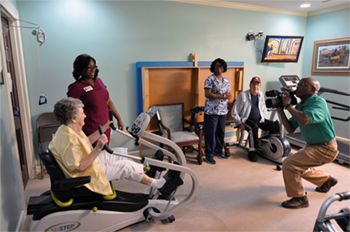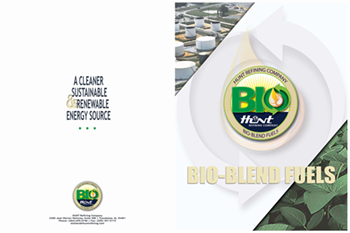 client projects
visual presentment of douglas usa capabilities & experience

"DOUGLAS USA's consistent audience-personalized messaging approach for digital and traditional communications across multiple purchase channels creates a seamless customer-centric brand experience that delivers expanded and predictable customer successes, retentions, and loyalty for ALL our business units."

tactical services of douglas usa
DOUGLAS USA Authors Integrated and Contextual Omnichannel Content and Visual Design to Maximize the Awareness and Remembrance of Brands and Brand Promises Within Healthcare, High-Tech, Industrial Services, Manufacturing, Professional Practices, Recreation, and Their Complex Intangible and Tangible Products or Services.
TRIP HAIRSTON | NEPHROLOGY ASSOCIATES - COLUMBUS
"DOUGLAS USA Exceeded All My Expectations in Redesigning Our Logo, Website, Marketing, and Printed Materials. Doug and Marion Rapidly Provide Great Value and Innovation Which Makes a Difference. Our New Website with Its Downloadable and Fillable Patient Forms has Increased Our Efficiency in Providing the Best Possible Care to Our Patients. We also Remain Impressed with the Level of Ongoing Service Douglas USA Continues to Provide."
gary nichols | president & coo - tuscaloosa

"McAbee Construction, Inc. has used the services of Douglas USA for more than 10-years. They have completed multiple projects on our behalf, in many diverse areas of our company. We appreciate their expertise, and their willingness to go above and beyond to satisfy our needs as a client. We consider DOUGLAS USA a valuable partner in our business endeavors."
MARK HARDY | OWNER/PRODUCER - COLUMBUS
"DOUGLAS USA Strengthened Our Thought Leadership by Making It More Fact-Based, Believable, Visual, and Persuasive. Making Our Business Value and Mission Better Understood, Has Stimulated New Relationships, Increased Revenues, Shortened Sales Cycles, and Improved Closure Rates"

HEALthcare
Assisted Living, Medical Practices, Rehab, and Skilled Nursing - Contextual Advertising, Awards, Banners, Community, Copywriting, Crisis Communications and Management, Editing, HTML 5 Content, Maps, Annual Healthcare Appreciation Events, IT Support, News Releases, Pins, Presentations, Rebranding, Healthcare
Recruitment, Reputation Promotion, Speeches, Signage, Storytelling,
Special Events, Competitive Intelligence and Messaging, and Writing.
KEN PHILLIPS, ADMINISTRATOR | The pointe retirement community - columbus
"For more than a decade, Doug and Marion of DOUGLAS USA have responded to our advertising and marketing needs with unparalleled due diligence that saves us money, makes us more competitive and visible in the community."
KEN PHILLIPS, ADMINISTRATOR | The POINTE RETIREMENT COMMUNITY - COLUMBUS
"DOUGLAS USA's crisis management during the COVID-19 outbreak provided fact-based information to the media and the community in a way that maintained our reputation for caring and the unrelenting observance of the mandated state and federal protocols. We could not do without their services in good times or when crisis needs management."
Denise Q. Smith | LCSW, ACSW
WOW!
"That's All I Can Say When I Look at the Amazing Brochure and Business Cards You Designed...
Fabulous! Amazing! Douglas USA Made Me Look and Sound More Professional!"
A STRATEGIC Consultancy for business & government

​